Empowering ecommerce with design, code and performance
We are an award-winning agile team of ecommerce developers and designers who specialize in Magento (Adobe Commerce) and
Progressive Web Apps
to deliver high-performing enterprise-grade ecommerce solutions.
Challenging status-quo and debunking mediocrity in ecommerce technology since inception
We saw technology challenges hampering the growth of ecommerce initiatives of many successful organizations. Most of these organizations were engaging technology partners who either sold pre-packaged solutions without considering the business goals or those who built e-commerce solutions just like any other piece of software.
At Codilar, we believe building technology for ecommerce is a totally different ball game. A partner needs to have sheer focus and deep understanding of the nuances in customer experience, performance, conversion, data analytics, SEO etc in addition to strong technical expertise to build enterprise-grade features and integrations.
We envisaged a truly focused digital commerce agency that specializes in the world's best ecommerce platform Magento (Adobe Commerce) while equipping ourselves with deep knowledge of all the factors that influence the performance and success of ecommerce initiatives.
Winner of Adobe – Rising Star Partner of the Year award
Team ranked 6th globally for contribution to Magento Open-source
A quick glimpse at some of the best outcomes which elevated the brands
We are the go to agency for organizations to get started or grow in their digital commerce presence. We guide you through the journey at all stages.
We inculcated the best practices backed up with years of experience in the domain to deliver unparalleled solutions. Here is a quick glimpse of some of the work done for our awesome clients.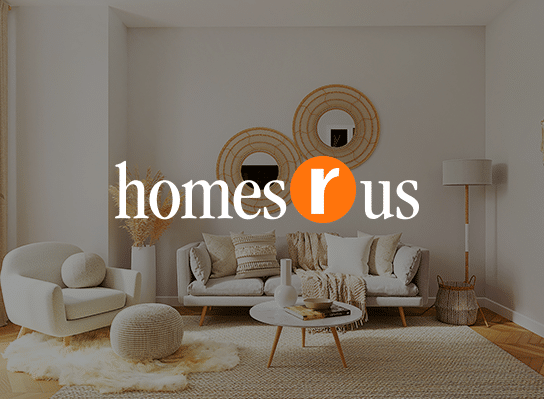 Multi-country ecommerce implementation for Middle East's fastest growing home furniture brand on Adobe Commerce and Pimcore Explore project →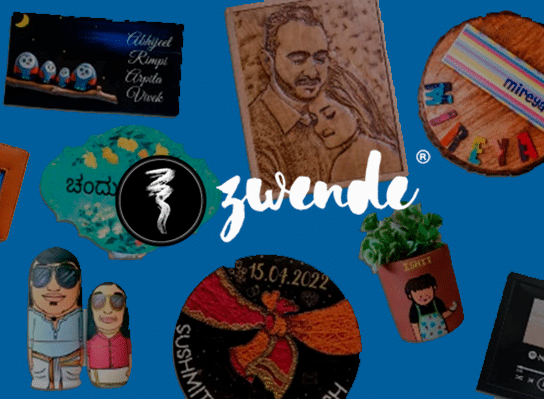 Zwende is a unique platform that provides customized fashion products. Customers can choose from the available lifestyle products and add their personal touch and create unique products. Explore project →
We focus on users and their experience first
Each store has a different set of audience which they target and we follow the design thinking approach of empathy based solutions. Our results are always user centered and business driven with performance
Getting to know the audience is utmost important as the whole design system, interactions and the usability can be driven based on it.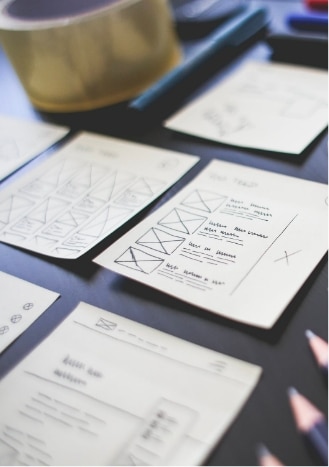 Stunning interfaces backed with insights driven UX is our starting step of project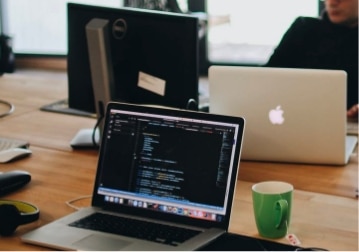 Though we advocate users, we also believe it the business decisions and the code implications. We adapt and deliver the best experience
Top Magento agency for eCommerce innovation and growth
Having worked with some of the most successful eCommerce players, we understand that winning in digital commerce needs continuous innovation and improvement in technology. Many companies fail to drive this innovation due to the lack of a digitally mature team with the right skills and expertise.
Leveraging our capabilities and partnership with Adobe Commerce (Magento) suite, we bring onboard our expertise to build enterprise-grade, intuitive, innovative and high-converting ecommerce experiences. We become your extended team and ensure holistic growth and success for your digital commerce venture.
Magento
Pioneering performance commerce
Performance Commerce is a concept invented by us that drives our delivery strategy. We define it as "a development culture that keeps business success as the key focus".
We believe that technology solutions for digital commerce have to be developed very differently compared to other software. There are several factors such as user experience, speed, analytics, SEO, content, security, consumer psychology and conversions that influence the success and performance of an ecommerce platform.
At Codilar, we strive to thoroughly understand the "success" for each of our clients. We train daily to strengthen our skills and ensure the designs and code we craft for our clients contribute to this success.
eCommerce and Magento are the only things we do at Codilar. And we do it right.
Building highly scalable and reliable stores with complex modules and integrations is our forte.
World-class code, data, performance and consumer psychology are at the heart of our craft.
We love and follow scrum as our core development process. Our focus is on Quality & reduced risks during sprints.
Real Success in the Real World
Our unique and proven execution methodology has enabled
the delivery of a customized eCommerce solution.
See what our customers are saying
"We have worked with Codilar to successfully complete our project, the development of Featherlite e-commerce store. Our requirements were extensive and wavering, but the team worked really well to promptly deliver all the results we were expecting. Their expertise in Magento allowed us to include complex features on the site- most notably our workstation configurator that allows a customer to completely customize and visualize their product before making a purchase. They have lived up to and even exceeded all expectations we had of them."
Codilar has helped us to build a robust omnichannel ecommerce platform for Carter's, HomesRus, Momstore and Oshkosh. The team at Codilar is young, talented and extremely nimble. They highly focus on a customer centric approach which resonates well with our values at Lals Group.
Being India's top jewellery ecommerce brand, we were struggling in scaling our ecommerce technology stack. With Codilar, we have been able to boost our Magento store performance and add many complex modules in the most optimized way. Codilar's services has been outstanding and I recommend them to all the other players in the market.
We could clearly see Codilar's passion for digital commerce and technology. Our years of frustration seemed very easily solvable after discussions with them. We decided to go ahead and never had to look back since then
Introducing NexPwa A superfast PWA for Magento to boost conversions
Stay up to date with the latest eCommerce & Magento updates and more...
Keep growing. We've got your back